FRPP klep kukupu Gear dioperasikeun
Pondok Description:
Butterfly Valve with Reduction Gear Drive Material of Body & Disc FRPP/PP Polypropylene Body & Disc Size 2″-20″ Connection Wafer, Lug, Double Flanged Logo ATA, or your OWN logo Drive by Reduction gear drive / hand wheel operated Bare Square Shaft, available for electric/ pneumatic actuator Shaft (Stem) Material 45# Carbon steel; SS304; SS316;  as replacement. Seat Material NR (natural rubber for pure water system);EPDM( better for sea water);FPM VITON( bes...
Port: TianJing
Sarat pembayaran: L / C, D / A, D / P, T / T
jéntré produk
video
Tags produk
Kukupu klep kalawan Réduksi Gear Girang
Bahan tina Awak & Disc

FRPP / PP polipropilén Awak & Disc

ukuran

2 "-20"

hubungan

Wafer, Lug, Double Flanged

logo

ATA, atawa logo sorangan

ngajalankeun ku

gear réduksi kabayang drive / leungeun dijalankeun

Lumar Square aci, sadia pikeun listrik / actuator pneumatic

Aci (Batang) Bahan

45 # Karbon baja; SS304; SS316; salaku gaganti.

korsi Bahan

NR (karét alam pikeun sistem cai murni);

EPDM (hadé pikeun cai laut);

FPM VITON (pangalusna pikeun industri kimia, asam & tahan alkali)

tekenan nominal

PN10 150psi 125Class

kapasitas produksina

50000 / bulan

Istilah pamayaran

TT / LC, Trade jaminan

Sertipikat

ISO; Laporan uji; Bijil tina Asal, kawas Cina-Pakistan FTA, Cina-Korea FTA, Asean-Cina Free Trade Area formulir E, Cina-Chili FTA formulir F 

standar

ANSI / ASTM; BS; JIS; DIN

Penjaminan kualitas

24 bulan

aplikasi

• Cai & Runtah cai Treatment




• Kimia Processing




• Food & inuman




• Kolam pools & Parks Cai




• Tatanén sistem irigasi




• akuarium & Smithsonian Service




• Pharmaceutical




• Bubur & Paper




• TPA Service




• Kelautan & Corrosive lingkungan

• Kabéh proyék nu patali cai & rékayasa
Packing & Taliwang
Rincian packing

Wafer valves kukupu jadi dipak dina Batin kantong gelembung plastik sarta mibanda dewan busa atawa hal lapis;

karton kuat luar kalayan packing sabuk;

Mun kirang ti beban wadahna, teras pallets kalawan pilem bungkus;

Mun wadah pinuh, paking tanpa pallets

Tanggal pangiriman

5-30days sanggeus narima handap-mayar, nepi kana tatanan kuantitas.

port loading

port Tianjin; port Shanghai; port Ningbo; Cina port.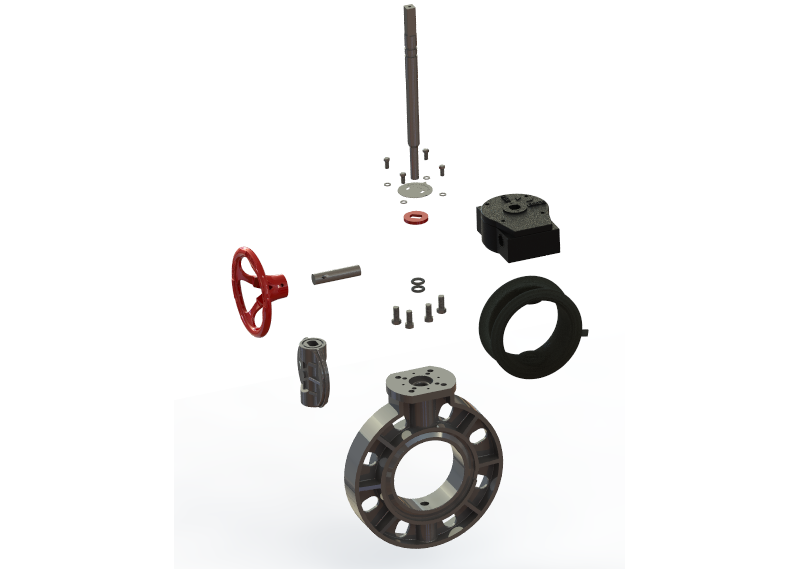 ---
Saméméhna:
FRPP kukupu jenis klep gearbox
Hareup:
FRPP klep kukupu DN500
---
wafer kukupu valves bisa duanana ngasingkeun jeung ngatur aliran dina Sistim a. Valves ieu dianggo dina fashion sarupa ka klep bola, sahingga pikeun shutoff gancang nalika perlu. Aranjeunna bit leuwih affordable ti valves bal tina ukuran nu sarupa, sarta ogé beuratna kirang, ngarah teu merlukeun salaku loba rojongan sakumaha valves bola. wafer kukupu valves bisa dipaké dina rupa-rupa aplikasi mana tekanan aliran tepat henteu diperlukeun, kayaning irigasi, pamrosésan dahareun, pamrosésan kimia, manufaktur jeung sistem home plumbing.
CATETAN: Kalolobaan installs klep kukupu merlukeun flanges sarta kit stud pikeun instalasi.