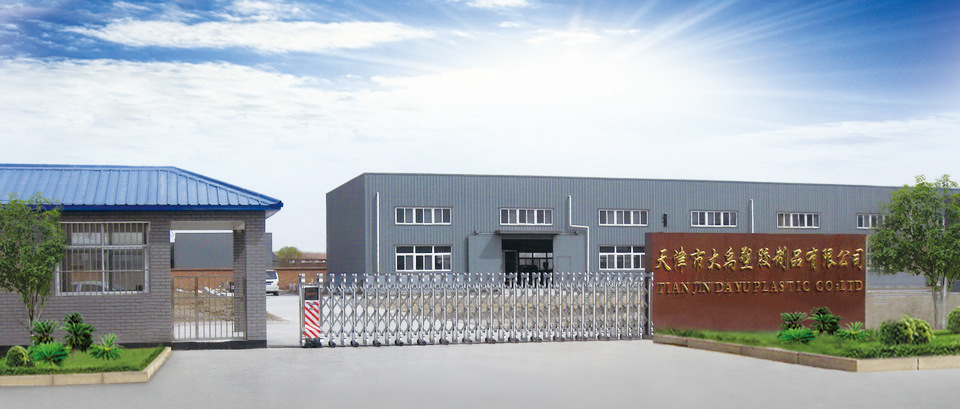 Tianjin DA YU PLASTIC PRODUCTS CO., LTD.
Tianjin DA YU PLASTIC PRODUCTS CO., LTD., Rjochtsje op kleppen-manufacturing en kleppen-eksportearjen sûnt 2009, leit yn Baodi District, Tianjin, Noard fan Sina. likernôch 75km to Tianjin fleanfjild, en likernôch 90km nei Tianjin Xin Gang haven, ferfier is erg handig.
Op dit stuit, wy hawwe perfekte produksje en kwaliteit systemen, CNC Drehmaschinen en in ferwurkjen sintrum, koe beantwurdzje oan it ferlet fan CNS, JIS, BS, ANSI, DIN noarmen. Oant no ta, ús fabryk hat jûn in ferskaat oan produkten, lykas flinter kleppen, kontrolearje kleppen, mulruft kleppen, poarte kleppen, bal fentilen, mei de PVDF, CPVC, UPVC, ABS, FRPP of PPH materialen en Cast Iron, Stainless Steel materiaal , en kleppen binne beskikber mei täiturmootor, en ek leverje flanges, piip helpstikken, oare besibbe produkten en OEM tsjinst oanbean.
Us produkten wurde in soad brûkt yn wetter-relatearre projekten en technyk, agraryske yrrigaasje, rioelwetter beskikking, aquiculture, aquarium, gemyske yndustry, skipsbou, pharmacy yndustry en swimbad, bistetún, wetter park en oare fjilden. En ús produkten binne eksportearre nei mear as 60 lannen en regio lykas Súdeast-Aazje, it Heine Easten en West Europa, dat tige priizge troch de klanten.
Mei hege credit stean, beste kwaliteit produkten, profesjonele service systeem, konkurrearjende priis belied, prompt levering garânsje, wy oprjocht sjogge út nei it fêststellen fan in stabile lange-termyn strategysk gearwurking mei jo esteemed bedriuw.
Alle kleppen en pipe helpstikken wurde produsearre troch brand-new goede materialen.
Alle maten binne beskikber, grutte fan 1/2 "oant 20".
Alle noarmen binne beskikber as DIN, JIS, ASTM / ANSI, BS, TAIWAN.
OEM & FREE LOGO binne akseptabel